I remember the first time he kissed me, in the hallway to the kitchen at his grandmother's house.  I remember the first time he emailed me and signed off with Love, Marc.  I remember the way he smiled when I told him I was pregnant, and the way his heart broke with mine when we lost our twins.
I remember the first time he told me he loved me.  I knew it was too soon, I knew it was too early for love, but it was there anyway.  I remember I didn't trust it, I didn't believe that he did, or that it would last.  But I was wrong.  Thank God.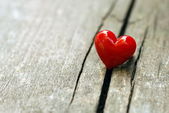 I remember the way he held my hand the first time we heard Jessie's heartbeat, after I passed out while we were waiting for ice cream at the beach.  I was only eleven weeks pregnant, and terrified that we were losing another pregnancy.  I remember the way we were that first year together.  When we weren't really happy unless we were together, how much I missed him when he wasn't there.
I remember the way he stayed with us every night at the hospital after Jessie's c-section, and woke up for every feeding so he could swaddle her up and lay her back in the bassinet.  I remember my bedroom after we brought her home, how it seemed like suddenly we had everything we ever wanted, right there.
I remember looking at him  across the table, and telling him that I was ready to get married.  That I wanted to make it official, that I couldn't imagine living without him, and that I wanted to be his wife.
I remember taking his girls out, with our tiny daughter.  Pushing the double stroller with Sarah and Jessie in it, and Lilli so thrilled to have another baby sister.  Long afternoons at the Ecotarium, or down at Elm Park.  We wanted them to be sisters, to feel as though they were all connected.
I remember when he worried that he wasn't close enough to Jessica, and decided to work on their relationship.  I wouldn't have chosen pillow fighting on the bed before going to sleep as a bonding exercise, but it worked, and the sight of my two year baby girl, in her lacy nightgown and wispy curls, screaming in joy and charging at her daddy is one of my favorite memories.
I remember taking the pregnancy test, on a sunny October afternoon, and waiting for him to get home for work. It was our first apartment together, tiny and perfect.  We had no room for a baby, but I still smile, remembering how overjoyed we were to have another child.  I told him that night, over dinner, and it changed a normal night into a celebration.
I remember his face when his son was born, the first in this generation.  I remember how much he loved that crabby, crabby boy, and how he'd hold him for hours while he wailed and sobbed.  He taught Sammy to jump, and would bounce him on his lap.  Sam would scream and cry, but his legs kept moving and he'd get furious if Marc stopped.
I remember how hard we worked to have all of his kids feel like a family, and the days we spent with all the kids tearing around the house.   I remember Team Pretty Princess and Team Bum Bum, how they naturally split into two groups of two.
I remember telling the kids that we were having another baby, how they were all so thrilled, right from the beginning.  I remember when we first took the pregnancy test, how we had a few days before we told anyone else, and it was this lovely little secret that we had, just the two of us.  I remember how he held me when I cried thru that pregnancy, and kept reassuring me that the itching, the contractions, the throwing up, it would all be worth it.
I remember how he held my hand, and kissed me when she was born.  How he made me laugh as Julie was coming into the world, and the way he looked when he held our last baby for the first time.  I remember how she slept in his arms, he put her to sleep every night in the beginning.  He fed her every meal until she was old enough to eat on her own, and how she taught herself sign language to tell me when she wanted her daddy.
I remember how I turn to him, and how he's become my partner.  In the truest and most beautiful sense of the world.  He's the other half of us, and I'm never ever going to be able to express how incredibly grateful I am for him.  For his daughters and for the children we've created together.  How proud he is of all his children, and how grateful he is for all that he has.
All my dreams have come true, everything I ever wanted is what I have, and it's all because of him.  He loved me before I was ready for it, and waited for me to catch up.  I was late to the party, so to speak, when it came to seeing what we could have together.  I didn't trust the idea of a happy family, the idea that two people could fall in love, and stay in love and build a life together.  Marc knew it from the beginning, and because of his unwavering confidence and faith in what we had, we have this.
Happy birthday Marc.  You are everything I never thought I'd ever find, and because of you, I'm happier than I ever dreamed of being.